Our end-to-end service is the key to our successful relationships with some of the UK's biggest housing developers, and the reason we are fast becoming the country's leading supplier and installer of doors and doorsets.
Supply
With access to over 4,000 styles of door from the UK's leading manufacturers, we are able to source door slabs to any specification. Whether you are looking for a popular design of internal door to fulfil a large housing development, or a very specific, high-end design to satisfy the most discerning of client, ABL can provide you with the perfect combination of frame, door slab and door furniture.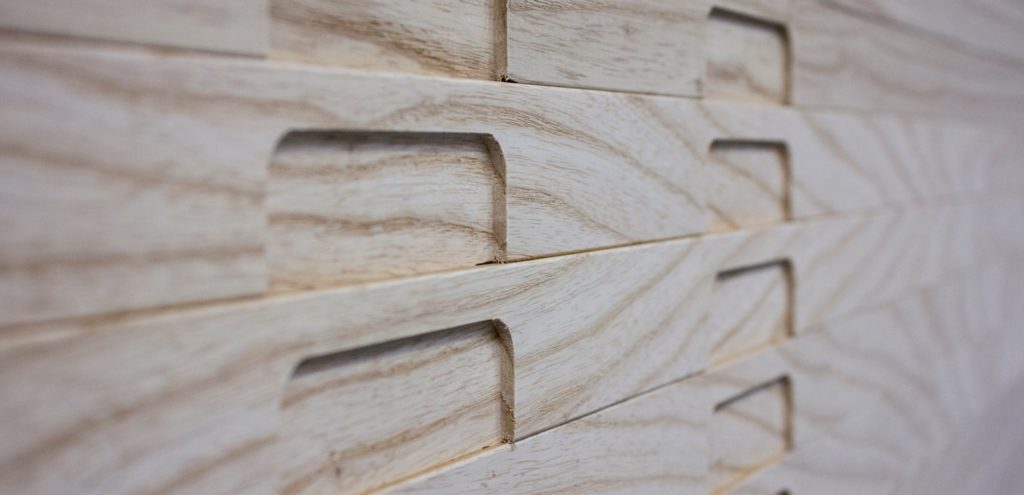 Manufacturing
Our door hanging production facility uses the latest technology to ensure the highest levels accuracy, accurate to 1/100th of a millimeter, ensuring the perfect doorset every time. By controlling the manufacturing of the doorsets ourselves, we are able to do what many other doorset retailers can't, and offer a completely bespoke service. ABL are capable of creating any style of doorset for any application including the production of dual-finish door frames for apartment buildings where a tenant's choice of internal frame/skirting finish, differs from that used in communal areas.

Delivery
Through the use of our own fleet of delivery vehicles, careful packing and specially selected 3rd party couriers, we are able to offer a delivery service to be proud of. We deliver doorsets directly to site, in the quantities required, and in time for their scheduled installation. This means no more piles of doors sitting around waiting to be damaged, just on-demand doors and doorsets, delivered where you need them, when you need them.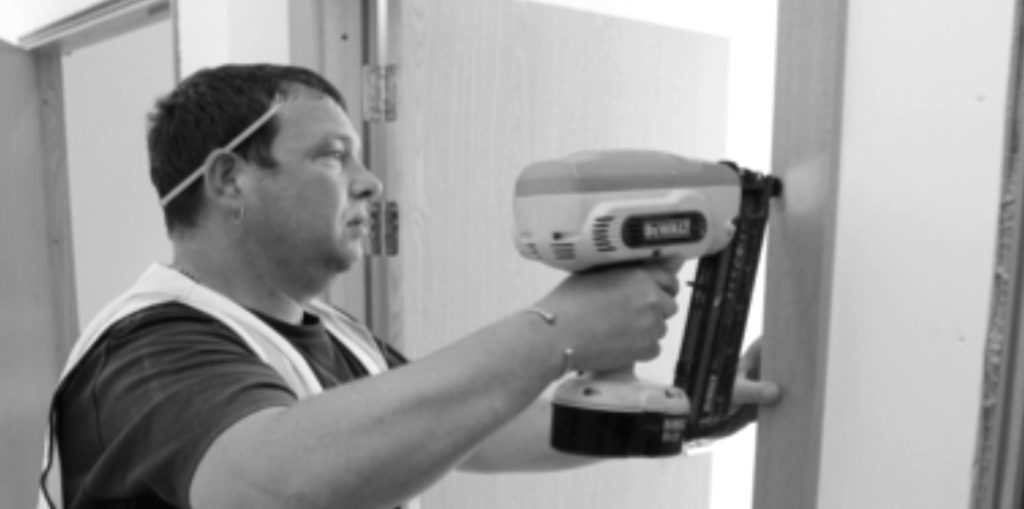 Installation
Our doorset fitting service is the lowest risk, best value way to install doors in housing developments. Our fitters are expert doorset installers, and can complete each doorset installation in under 12 minutes, hugely increasing accuracy and reducing costs when compared to standard door installation. By using ABL doorset installers, you eliminate all risk, as until a doorset is satisfactorily fitted, we are fully-responsible. That means that not only do you save money on skilled labour, you no longer need to consider the costs involved in storage, damage or loss.
ABL installers are fully Q-Mark certified fire door installers, a fire doorset is only as good as its installation. The correct installation enables the products to:>
Achieve its potential performance
Maximise the product's service life
Provide peace of mind that the installer is appropriately competent to install fire doors